It's finally getting to look like Spring!
All the little wildflowers are popping up all over the yard: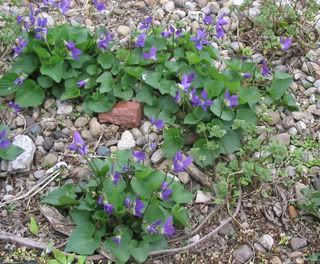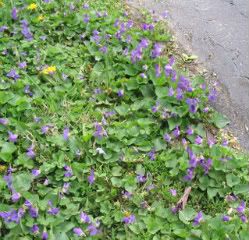 My Lilac bushes have TONS of buds on them this year!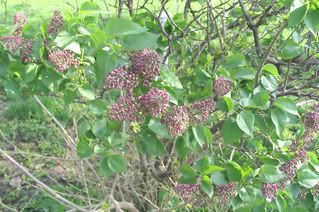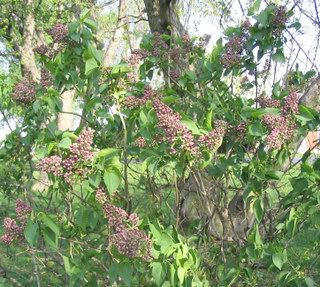 But best of all - -
My poor little cherry tree, which was nearly totally destroyed by the November 2006 Ice Storm, to the point where I told Dear Hubby Steve that this Spring it would need to be cut down (a la George Washington? hee.) . . .
WELLLLLLL - -
LOOK at this little fighter!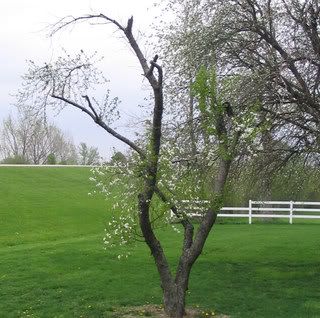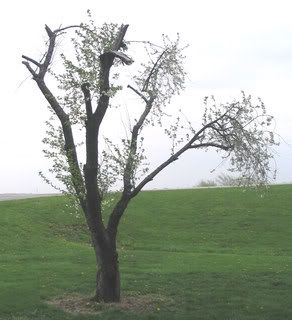 The branches that are left are brimming with blossoms!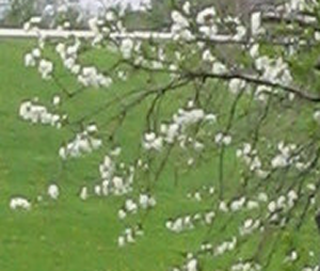 Heh. I may get a pie out of that tree yet!