Update:
I Googled this, and found out that this is "A mildly spiced cake, with raisins, served warm, with warm custard sauce."
(I'm still not convinced)
Steve and I went to World Market, next door to Borders in Fort Wayne, where we spotted this: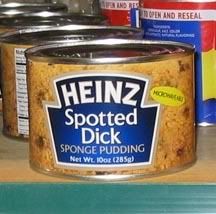 I don't think I want to know . . .