Look what has made it to the shelves of the
WaldenBooks
store in my little part of the world?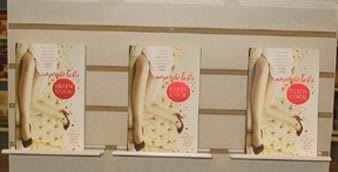 The author,
Eileen Cook
, is on tour to promote the book, which debuted February 5th.
From the correspondence Eileen and I have shared, she seems like very nice, very talented lady. I wish her all success with her writing career!
So if you want a good read, go check out
Unpredictable
!