No, not me - -
Dear Hubby Steve turns 50 today! And believe me, he wears it well, or at least in MY opinion he does!
I haven't been able to talk him into posing for a "Big 5-0" picture (yet!), so for now, a picture of his cake will have to suffice: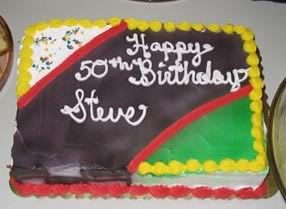 Happy Birthday, Babe. I love you!