Well, I'm in trouble now . . .
Carmichael got pretty miffed at me when I posted a picture of Squeak on here earlier in the week, to try to lighten things up. Now he thinks she's "Mommy's favorite" . . . *sigh* . . . kids these days . . .
ANYWAYS - -
To bring back peace and harmony to my humble home, I have decided to post pictures of my dear little boy also, just to make him feel "special" - - so here they are:
Asleep (or trying to!) in Mommy's lap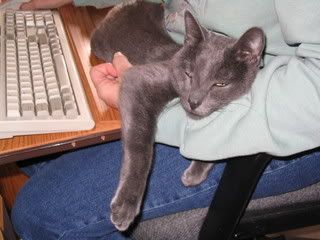 Look at those eyes - - gorgeous!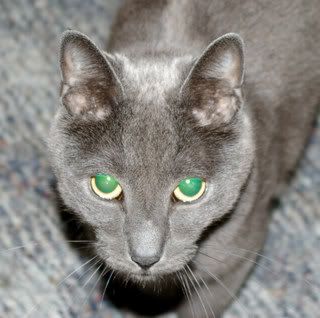 There - - I hope that makes my dear little boy feel better!