I'm back home from my hand surgery. Everything went well. My hand is really starting to hurt, but the Vicodin is taking care of business! (oh yeah!)
Typing one-handed is a real bitch, though - - so I'm not doing any more posts until after Monday.
Thanks for all your kind thoughts - - they are very much appreciated!
I hear the recliner calling me - -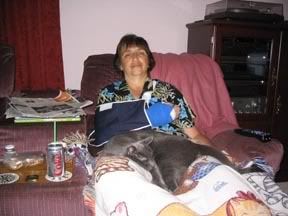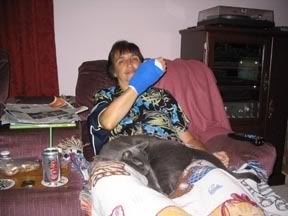 Or maybe it's Carmichael-kitty calling me? Who knows - - all I know is, this is where I plan on spending most of my time this weekend. And yes, Carmie-kitten will be there as well, keeping my lap nice and warm.
More later.